Poseidon 🌊
A simple way to create, manage and trade DataTokens on Ocean Protocol.
About Ocean Protocol
Ocean is a decentralized protocol and network of artificial intelligence (AI) data/services. It aims to spread the benefits of AI, by unlocking data while preserving privacy. It helps power marketplaces to buy/sell AI data & services, software to publish and access commons data, and AI/data science tools to consume data. Ocean does decentralized orchestration: at its core are decentralized service agreements and decentralized access control, which execute on decentralized virtual machines. This allows connection to, monetization of, and curation of arbitrary data services. On that, Ocean adds network rewards to incentivize data sharing, including privacy-preserving data commons.
Read more about Ocean 👉 Here
About Data Tokens
Ocean Protocol datatokens are the interface to connect data assets with DeFi tools. Ocean is an on-ramp for data into ERC20 datatoken data assets on Ethereum, and an off-ramp to consume data assets. In between are any ERC20-based applications. For some in-depth reading,
Introducing Poseidon 🌊
Poseidon is a simple way to Create, Manage and Trade DataTokens.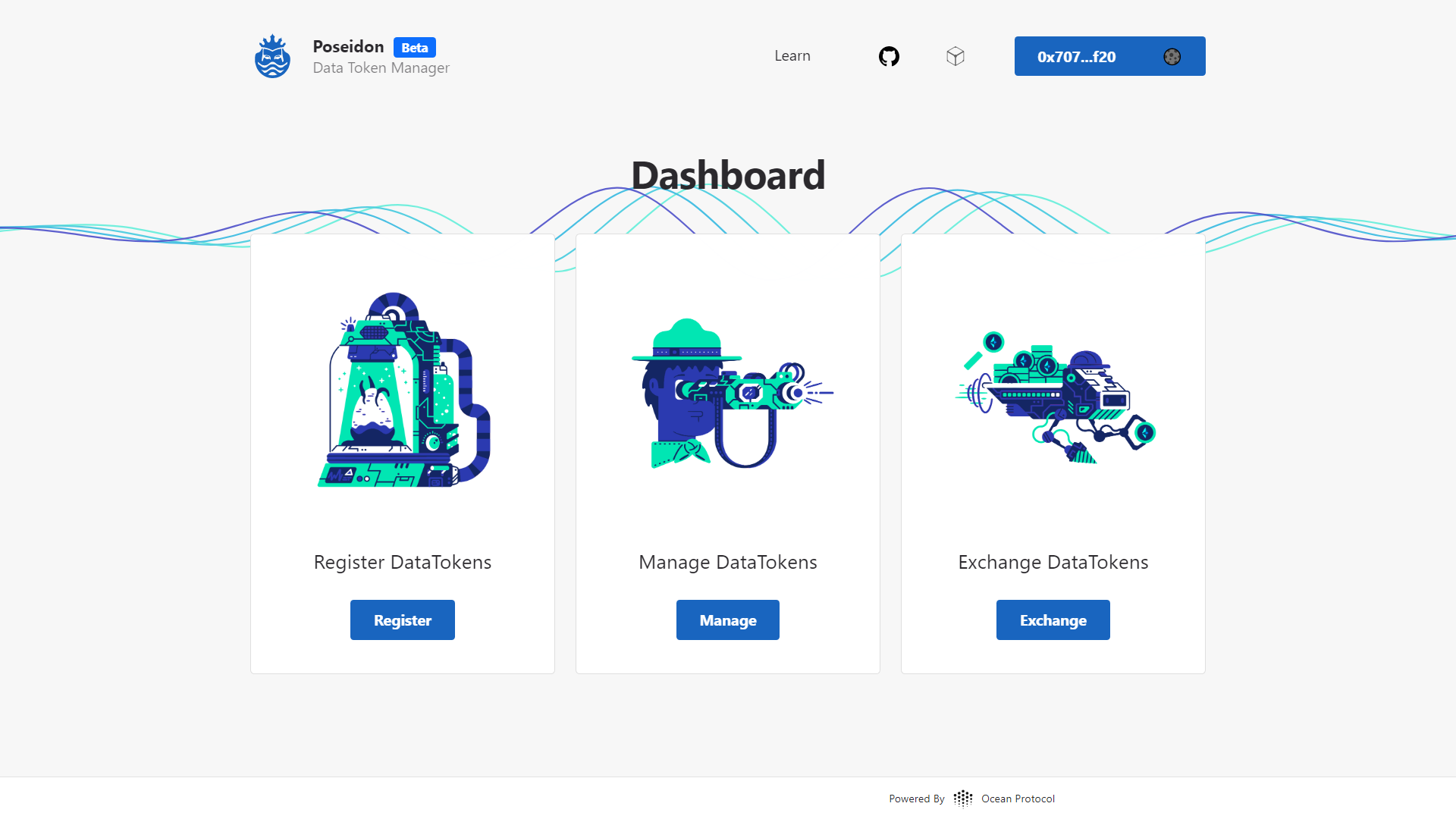 1. Creating Datatokens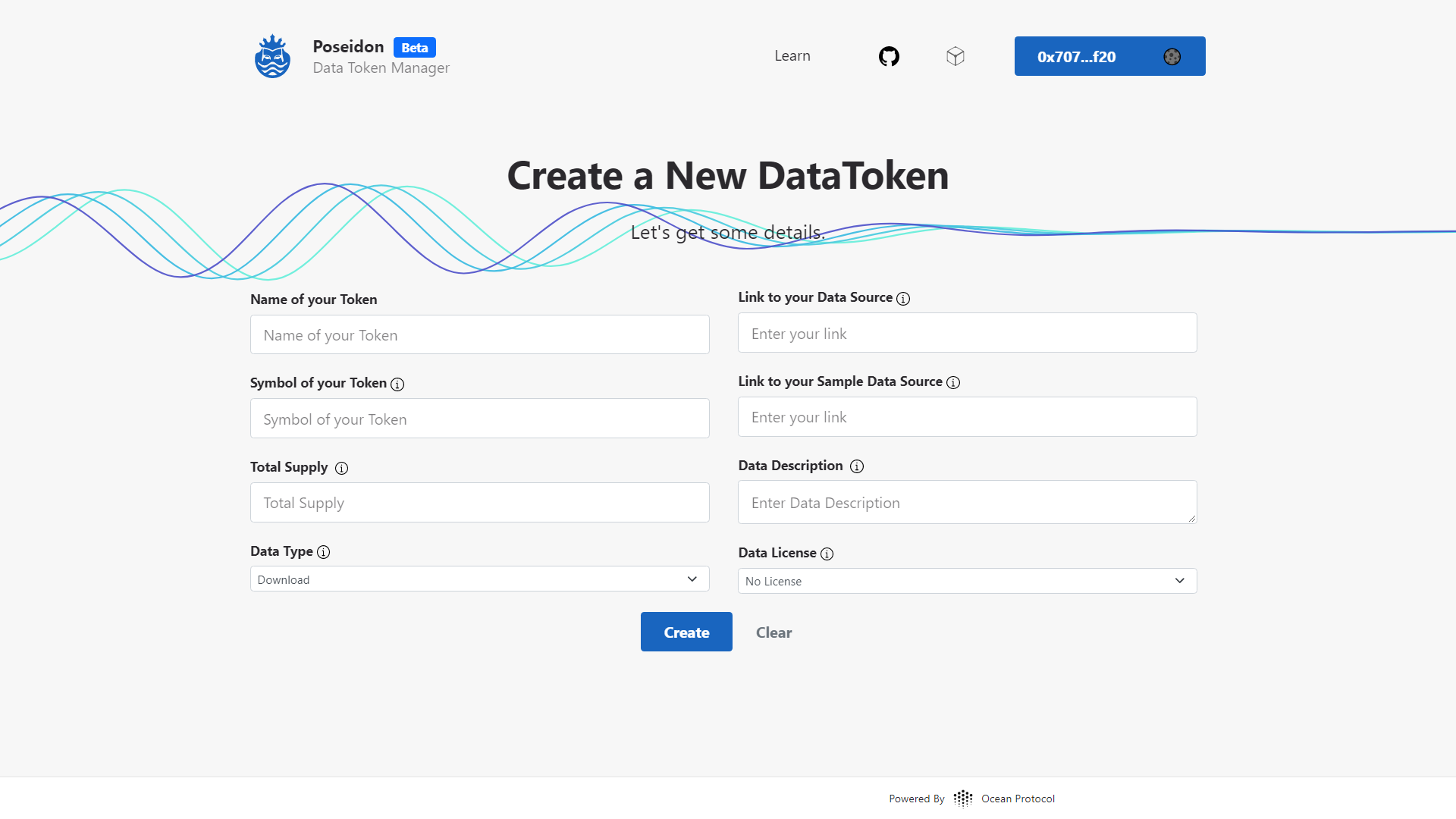 To create your own DataToken, 
Simply enter the details about your DataToken.
Link and Describe your Data.
Hit Create.
Wait for the transaction to mine and you'll be redirected to a page where you can manage your newly created DataToken.
2. Managing Datatokens 
Managing your DataTokens is as simple as searching for your Token.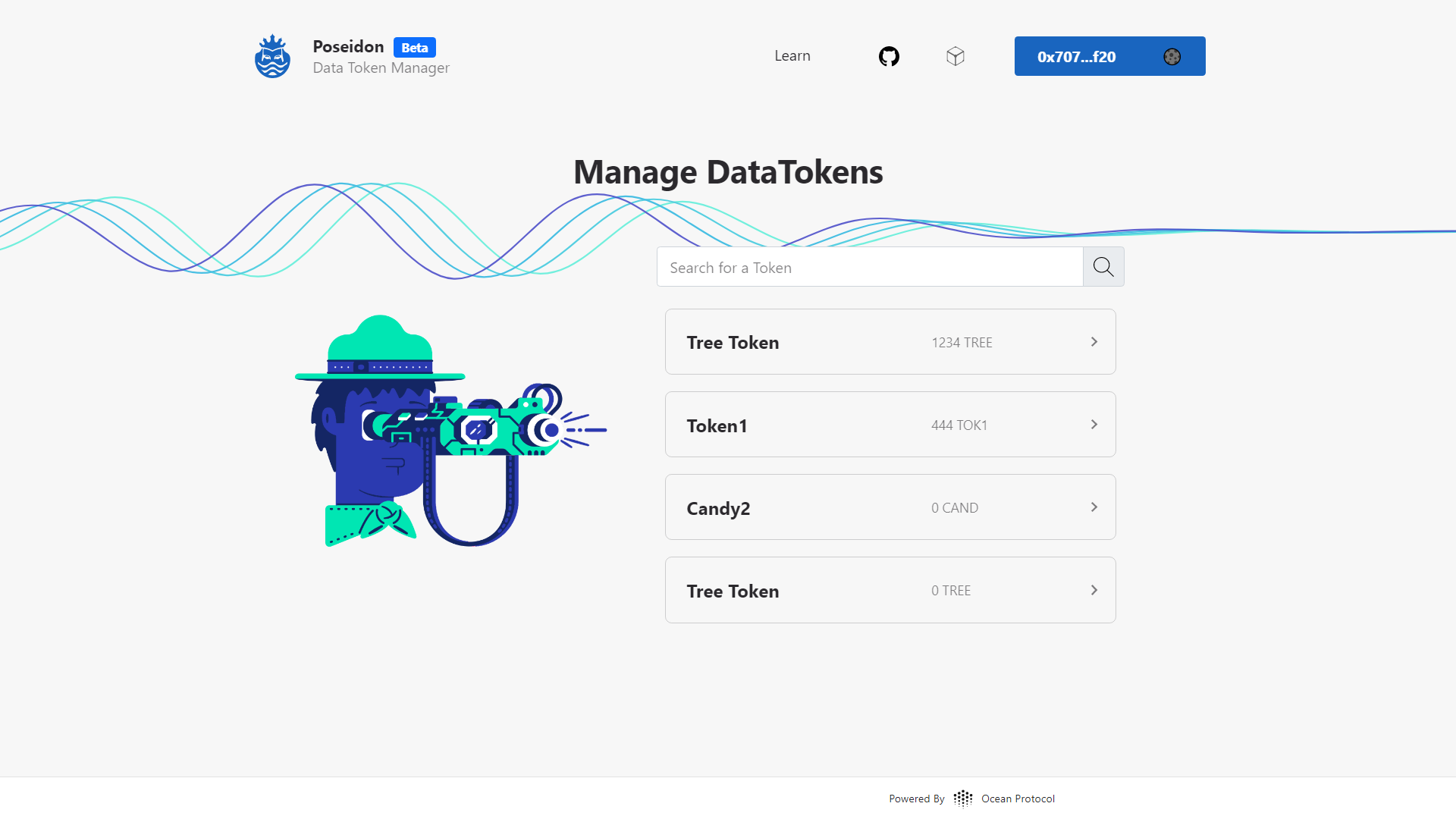 and you can control every aspect of your DataTokens.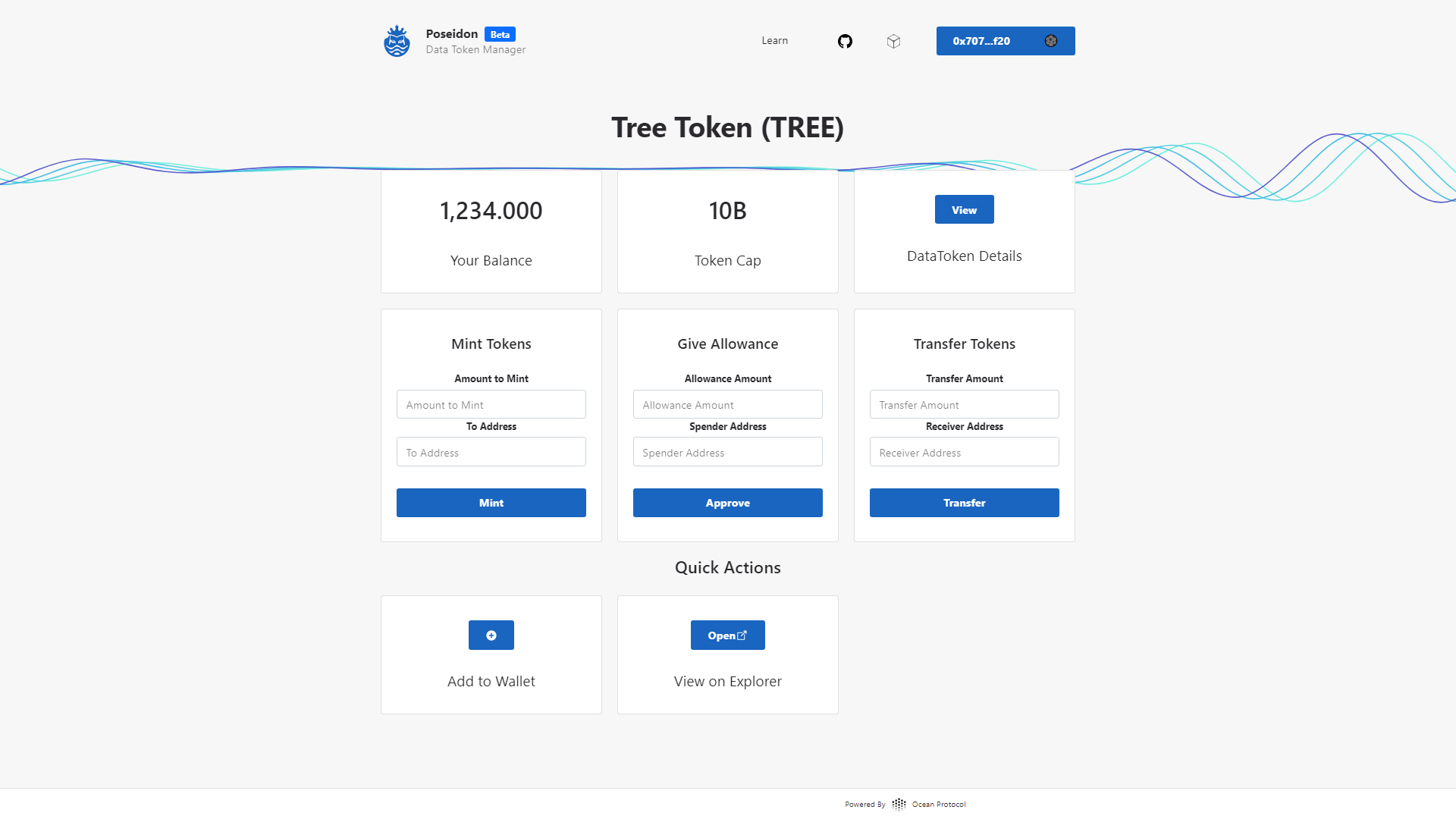 3. Trading Datatokens 
There are two ways for trading your tokens, 
The Fixed Rate Exchange
This allows you to exchange DataTokens with the OCEAN token using a fixed exchange rate. Anyone can create a new exchange with which anyone can use to swap their DataTokens.
The Variable Rate Exchange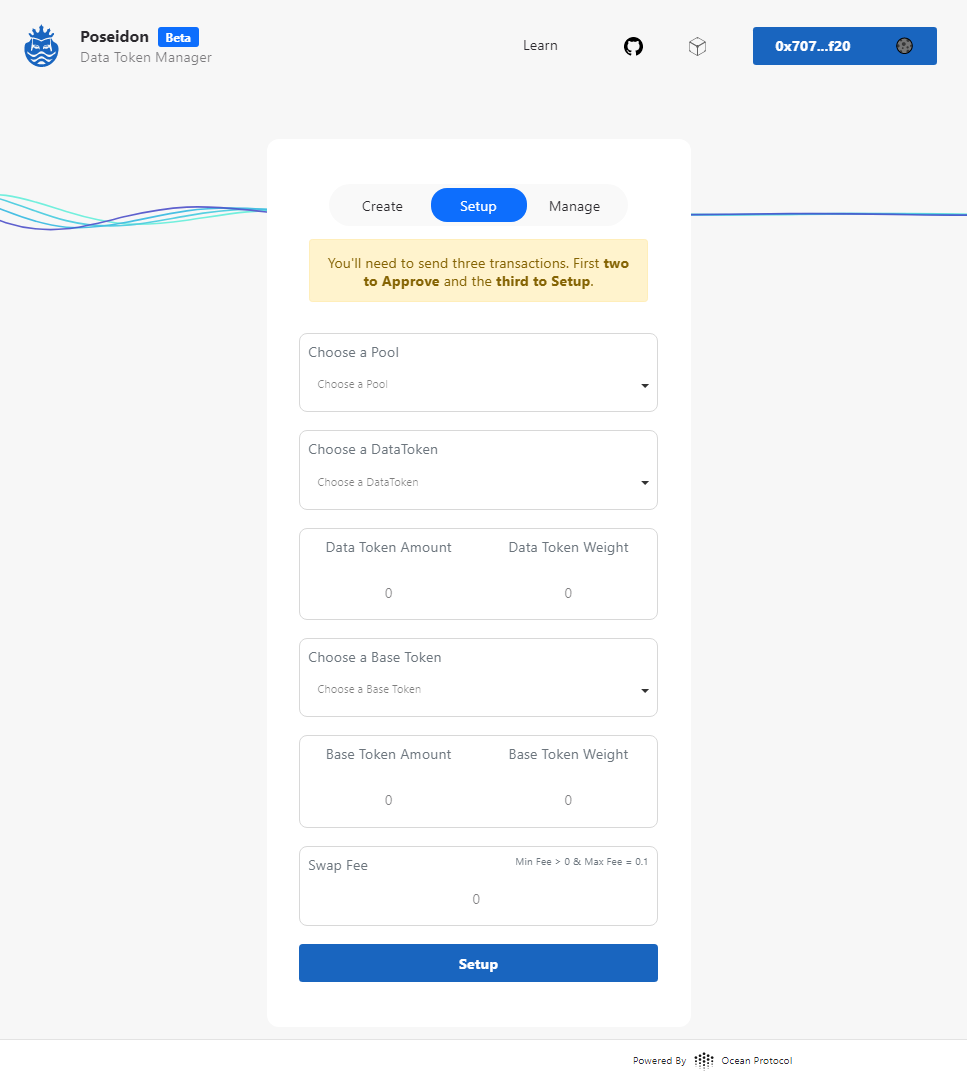 This allows you to create and setup a new Balancer Pool and exchange your DataTokens using Balancer.
---
This is was short introduction to Poseidon,
🌊 Poseidon was built as a part of Ocean Protocol's V3 - Beta Developer Program.